SwiftCheck Total Client Experience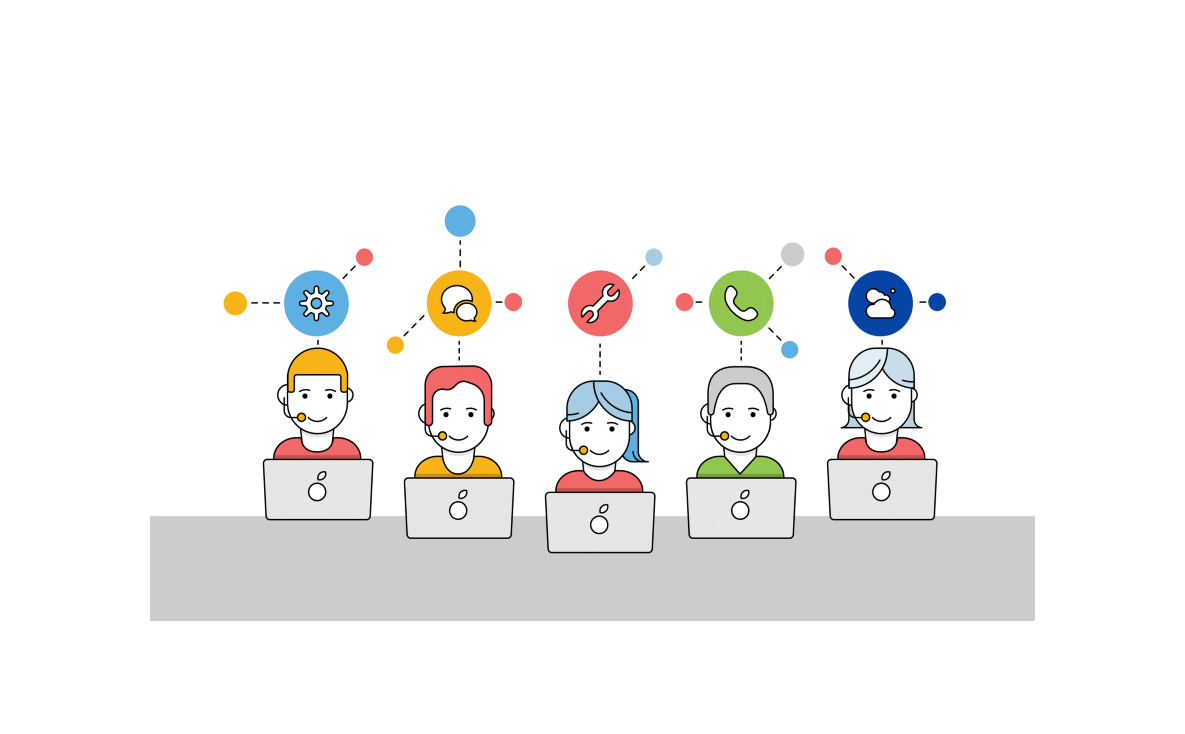 You may have a screening company that came highly recommended, but if your customer service is unhelpful, unreliable, or just plain hard to get in touch with, do you really have a great screening provider? That's one big reason why SwiftCheck has invested in customer service, the key to long-term business success.
But what does it mean to provide great customer service, and how can you ensure that every customer has a great experience with your company when they reach out for help? We've identified several ways to put our service at the top of the game in your industry.
What is great customer service?
Great customer service not only means following best practices, like valuing customers' time, having a pleasant attitude, and providing knowledgeable and resourceful resources. It also means that you take things a step further to exceed – rather than just meet – expectations.
SwiftCheck is following the steps listed below to exceed your expectations and deliver great customer service:
Expansive knowledge of your product is an essential service skill. SwiftCheck Partner Managers are well versed in the screening process and able to discuss our system, best practices and FCRA requirements. This helps to resolve issues faster.

Our job is to help our clients get the right answer, right away. We've made it our goal to be on top of the screening industry and to ensure our system and processes are meeting (and exceeding) federal, state and local requirements.
2. Maintain a positive attitude
Attitude is everything, and a positive attitude goes a long way in providing excellent customer service.
"The right attitude changes a potentially negative experience into a positive client experience," says Stacey Cotter, Partner Manager at SwiftCheck, Inc. Since most client interactions are not face-to-face, a positive attitude goes along way.
It's easy to misinterpret the tone of written communication, such as email or live chat, which can come across as cold. The brain uses multiple signals to interpret someone else's emotional tone, including body language and facial expression, many of which are absent online. SwiftCheck provides all of our clients with a Partner Manager that they can reach out to directly for assistance. Having a trusted partner that you know will answer the phone and help is disappearing from many of the companies providing screening services.
3. Creatively problem-solve
Over 80% of SwiftCheck's current clients left their previous provider because they experienced bad customer service. That's why SwiftCheck workers thrive on solving problems for our clients and make it a central part of our daily focus.
Recently, a current client reached out to SwiftCheck with a need for a new required document to be implemented in the candidate portal process. SwiftCheck's IT team was able to reproduce their paper document to our candidate portal in less than 24 hours. The result gave our client a paperless solution at no additional cost.

SwiftCheck doesn't shy away from client requests. We seek to problem-solve for our clients and go above and beyond.
66% of HR professionals believe that valuing their time is the most important thing in any client experience. Resolving client queries as quickly as possible is a cornerstone of SwiftCheck's service.

We track our service turnaround times. To date in 2020, we are at a less than 15-minutes response/reply time, 84.3% immediate issue resolution and over 95% total resolution within 24 hours.
Additionally, SwiftCheck never out-sources any part of the screening process for client service. That being said — great customer service beats speed every time. Our goal is to provide the best service as quickly as possible.
5. Personalize your service
40% of HR professionals say they want better human service. That means they want to feel like more than just a ticketed number. They get angry when they're not being treated like an individual person, receiving boilerplate responses, or being batted like a tennis ball to different people.
Clients want to interact with a person — not a message or answering service.
SwiftCheck assigns a Partner Manager to every account – no matter the size of volume. We treat each client the way we would like to be treated. SwiftCheck's clients may contact their Partner Manager directly by phone, email or system message – which ever works best for you.
A better User Experience for both you and your candidate.
SwiftCheck's user friendly client interface, with a fully mobile candidate experience, offers clients and candidates a better screening experience.
Our clients have rated 4.9 out of 5 on Capterra.com;
According to Nikki K – "The platform is super easy to input candidate information. The reports are also way more affordable than the last company which is a plus." Additionally, Martina D stated – "My overall experience with SwiftCheck has been a very positive one. SwiftCheck allows me to spend more time on other onboarding tasks, and they automate a process that was once extremely time consuming. I like the customization feature of packages available on Swiftscreen which makes it easy to enter applicable information and distribute to our new hire within a few minutes."
2. A better candidate experience
Now more than ever, candidates have options. Background screening systems that are
overly complicated and take too much time, lead to companies losing great candidates. SwiftCheck listened to our client's feedback and worked to develop a candidate portal that is easy to use and customizable. The end result – happier clients (and candidates).
Features of our SwiftHire candidate portal:
• Truly Mobile Friendly
• Accessible via email or text message
• Customizable forms
• Candidates are kept informed in the process from start to finish
• Secure
Growing our business by providing great customer service is our number one goal.
All of the elements above combine a part of the daily goal of providing the highest level of service in the screening industry. It's great customer service that keeps our clients loyal and referring others to SwiftCheck! All of the elements above combined help us reach our goal of providing the highest level…
Subscribe to the latest Background Check News