Background
Checks
the
way
SwiftCheck offers the fastest way to perform an Employment Check.
Integrations with over 40 of the most powerful ATS and HRIS systems





Tired of your current provider?
Experience the difference!
Schedule on your own time
Clients that use our SwiftScreen Mobile Text feature save an average of 9 and a half hours on turnaround times!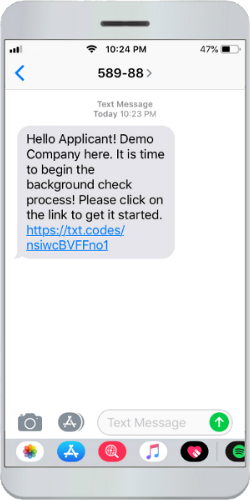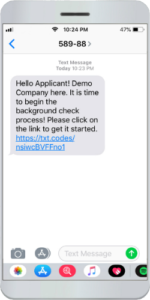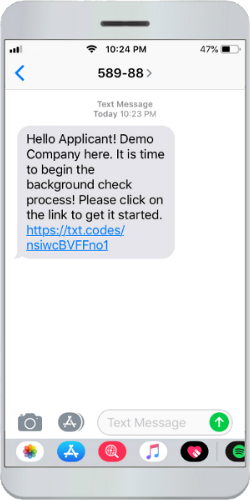 Don't take our word for it —

see what our customers are saying.
"SwiftCheck has been the best team to work with compared to their competitors that we used in the past. They have very reasonable prices for their services as well. I highly recommend SwiftCheck to any company that is in need of background/drug/medical/etc. services."
"The biggest benefit so far is the quickness of getting our background results back. We usually have everything within 24 hours. I really like the quickness of the results. My potential employees say it is very easy to navigate. I find the reports are very thorough."
"The mobility features and overall ease of use, it's a very intuitive user experience. Additionally, SwiftCheck's support team is first class! Everyone on the team is incredibly responsive and a pleasure to work with."
"The software is customer focused and easy to use, with a quick turn around on results. It's ability to have customer specific packages is a huge asset being in the staffing industry and having to run multiple packages that need to meet different criteria."
"Using SwiftCheck takes the burden off of the HR team since they conduct thorough background checks with little effort on our part. The site is user-friendly for the administrator and applicants. Customer service is top-notch. SwiftCheck was less expensive and has quicker turnaround times."
"My overall experience with SwiftCheck has been a very positive one. Swiftcheck allows me to spend more time on other onboarding tasks, and they automate a process that was once extremely time consuming. I believe SwiftCheck also grants our company the best value in pre-employment screening costs as well."
"Overall, we have had a great experience. We did tons of research on various background check vendors and SwiftCheck offered the best pricing and allowed us to create customize templates for all of our screening needs. They are also very knowledgeable of current laws and ongoing updates - we have locations in multiple states so this is essential to make sure we are compliant and aware of state specific restrictions and bylaws."
"My experience with SwiftCheck has been nothing short of perfect. I am finally with a company that gets me reports back FAST. Being a Recruiter is tough nowadays and background reports with our old company were taking so long that I was losing candidates. I don't have to worry about that anymore. The platform is super easy to input candidate information. The reports are also way more affordable than the last company which is a plus."
Transportation/Trucking/Railroad