Background Checks the way YOU want them...
SwiftCheck offers the fastest way to perform an Employment Check.
Hiring technology for the modern candidate
Our SwiftScreen software allows users to contact candidates via email and text messages which greatly reduce report turnaround time.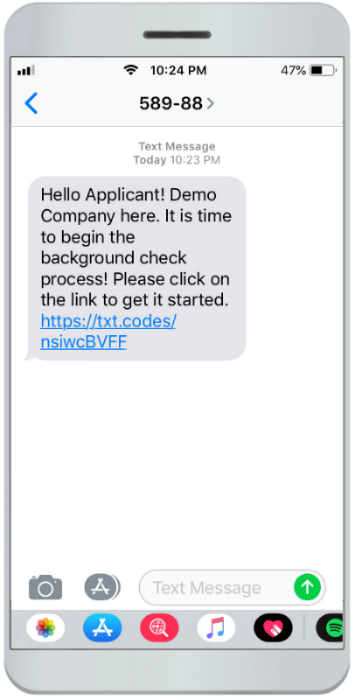 Tired of your current provider? Learn more and experience the difference!
Don't Take Our Word For It
SwiftCheck has been the best team to work with compared to their competitors that we used in the past. They have very reasonable prices for their services as well. I highly recommend SwiftCheck to any company that is in need of background/drug/medical/etc. services.
My experience with SwiftCheck has been nothing short of perfect. I am finally with a company that gets me reports back FAST. Being a Recruiter is tough nowadays and background reports with our old company were taking so long that I was losing candidates. I don't have to worry about that anymore. The platform is super easy to input candidate information. The reports are also way more affordable than the last company which is a plus.
The software is customer focused and easy to use, with a quick turn around on results. It's ability to have customer specific packages is a huge asset being in the staffing industry and having to run multiple packages that need to meet different criteria.
The biggest benefit so far is the quickness of getting our background results back. We usually have everything within 24 hours. I really like the quickness of the results. My potential employees say it is very easy to navigate. I find the reports are very thorough.
The mobility features and overall ease of use, it's a very intuitive user experience. Additionally, SwiftCheck's support team is first class! Everyone on the team is incredibly responsive and a pleasure to work with.
My overall experience with SwiftCheck has been a very positive one. Swiftcheck allows me to spend more time on other onboarding tasks, and they automate a process that was once extremely time consuming. I believe SwiftCheck also grants our company the best value in pre-employment screening costs as well.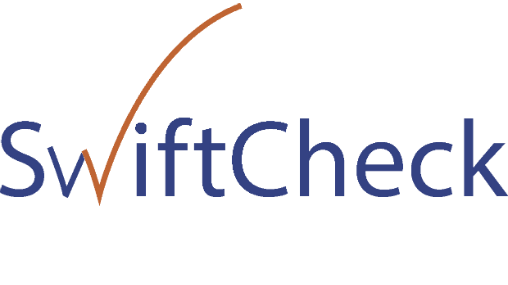 Background checks the way YOU want them!
Headquarters
(800) 505-8003
2009 Mackenzie Way Suite 100
Cranberry Township, PA 16066
Fort Worth Location
4500 Mercantile Plaza, Suite 300
Fort Worth, TX 76137