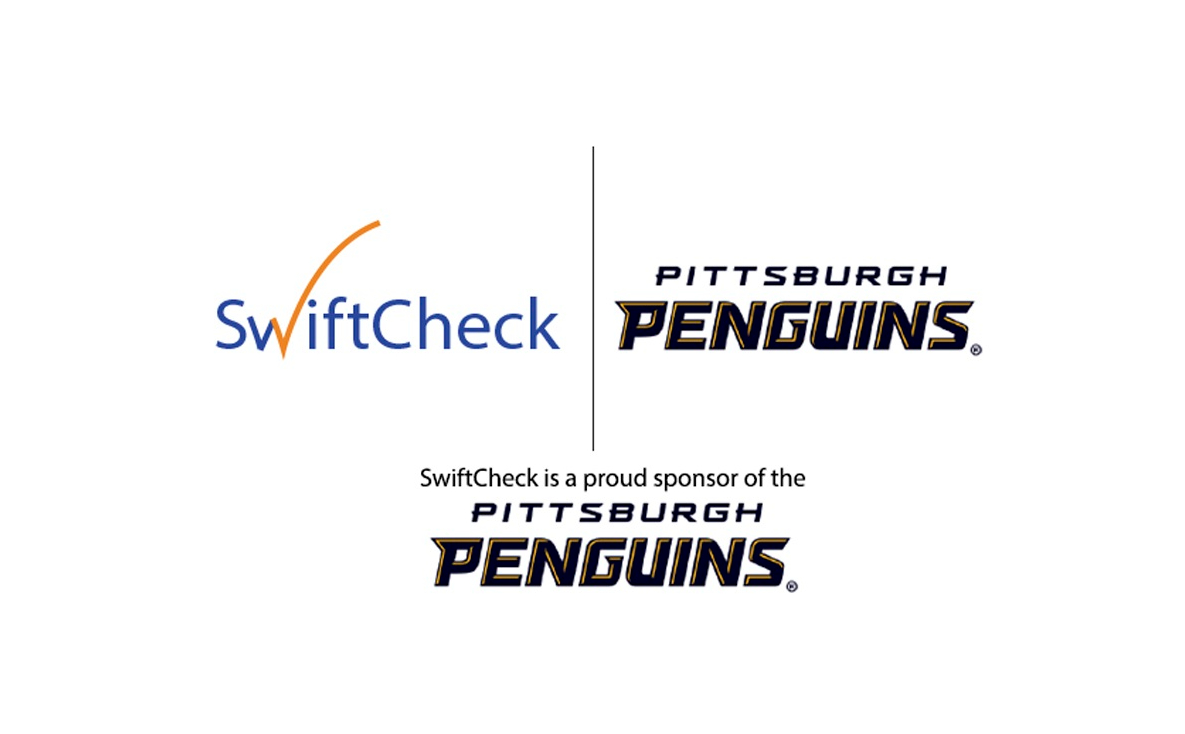 PITTSBURGH, December 18, 2019
SwiftCheck, a leading provider of pre-employment background screening services, has announced an agreement with the Pittsburgh Penguins. SwiftCheck is excited to be an official sponsor of the Pittsburgh Penguins.
We call the city Pittsburgh our home and are true Pittsburgh Penguin fans," said Aaron Cotter, Director of Sales for SwiftCheck. "We are honored to sponsor such a well-respected franchise that shares the high level of business integrity as we do."
Senior Partnership Manager of the Pittsburgh Penguins, Jim Meyers, stated "We are very excited to partner with Swiftcheck as they grow their business in our region"
SwiftCheck, Inc. (www.swiftcheckscreening.com) is a premier provider of background screening solutions for companies of all sizes across the United States. SwiftCheck, headquartered in Pittsburgh PA, offers a full array of services that includes; criminal records searches, education verification, employment verification, drug and medical testing, plus much more. Our mobile friendly platform makes screening candidates quicker and easier than ever before. Additionally, SwiftCheckme, provides self-screening options for contractors, service providers and job seekers. 
Subscribe to the latest Background Check News