I ain't afraid of no ghosts. 7 ways to reduce the chance of being ghosted by a candidate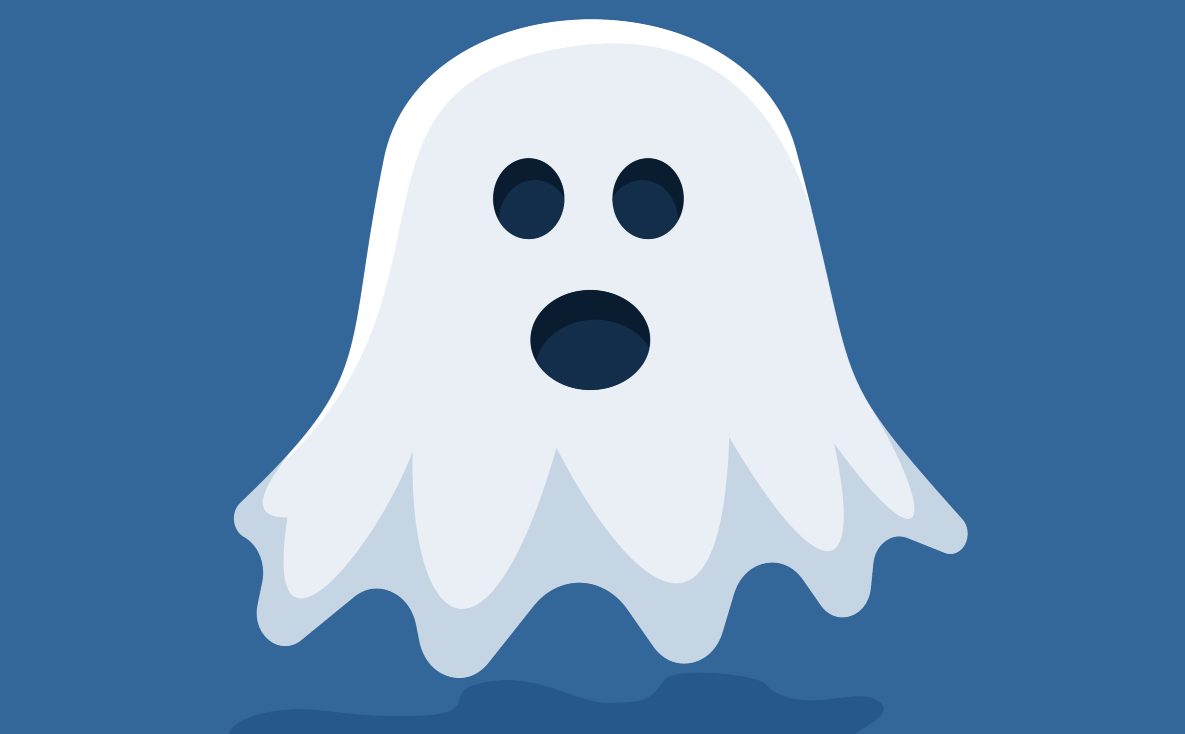 According to the Burearu of Labor Statistics, in November of 2018 the United States national unemployment rate hit 3.7%.  That rate makes it the lowest unemployment level since 1969! This red hot job market is causing a new trend in the hiring process for HR: Ghosting.  A term that is typically used with relationships, ghosting is when one person cuts off all communication with the other. Due to the current job market conditions, it's the employers who are the ones being left in the dark. Human Resources is being ignored through all parts of the hiring process:  emails to schedule interviews, no-show to the interview and even not showing up on the first day of work. The negative impact on employers includes: lost time, cost of onboarding and longer time gaps to fill important positions.  Here are 7 ways to reduce the change of being ghosted by a candidate:
Be honest about the job market
Both employers and candidates know the current job market conditions so why not have an open dialog about it? State that you understand that there are many job opportunities and that your goal is to find a mutually beneficial fit for the organization. Candidates need to understand that this is the right role for them.
Ask about their job prospects and new employment time frame goals
You can get a good sense of how likely they are to take any offer if they are applying to as many jobs as possible. Ask the hard questions like: "How many jobs have you applied to this week / month?" and "How long do you plan to stay with your current employer and what is your new job time frame?" Not only will you gain insight on external job prospects, but also their willingness to leave their current organization if given a better offer or promotion.
Sign-on bonuses may not just be for hard to fill positions and start athletes any more. Not only does an offer of a sign-on bonus give the employers job opportunity an advantage, but it would also require them to complete paperwork ensuring that the position be filled.
Confirm the best way to contact
As technology changes every generation has a new way to communicating. If younger candidate's prefer to be contacted over social media, such as Facebook, Snapchat, Instagram, etc., then make it so. If you have an issues mixing your personal life with your professional; there's a solution for that. Create company-related Human Resource social profiles so that you can keep your personal life separate while staying in modern communication with your candidates. Additionally, if candidates respond better to text messages SwiftCheck offers mobile optimized applicant forms that can be sent via text message.
Set an expiration date on the job offer
Due to the current job market, it may be best to shorten the amount of time that a candidate can accept a role and establish a start date. Consider sending an offer timeline of 15 to 20 days. In the event that the candidate does not reply or show up on the first day, this gives HR a jump start to restart the hiring process.
Give second-choice candidates a response timeline from HR
There may have been 2 or 3 really great candidates for the position, but there can only be one. Based on the expiration date of the job offer to the first-choice candidate, contact the other candidates and state that they will be give an update on a particular date. In the event that your first-choice candidate doesn't show up, you can start the process of offering the job the other candidates that are available.
Get a refund on your employment check
If you perform an employment check and the candidate ghosts you Swift Check offers 1 FREE ghost replacement background check report per year to employers. Just send us proof that you have been ghosted and we will make it right.
Subscribe to the latest Background Check News