We keep it simple. A no-hassle Worday ATS background check integration.
(SwiftCheck utilizes an expert third-party integration company with over 22 years of experience for all ATS / HRIS integrations.)
SwiftCheck Screening provides a pre-built integrated Workday background check to users. This secure Workday integration allows background check information to the Workday ATS. From the standard Workday background check integration to a complex Workday integration solution, SwiftCheck offers an integration that fits your organization's needs. Our Swift Suite technology solutions allow better employment background screening turnaround times and cost-saving features without ever having to leave the Workday interface.
Workday is a leading provider of enterprise cloud applications for finance and human resources. Founded in 2005, Workday delivers financial management, human capital management, and analytics applications designed for the world's largest companies, educational institutions, and government agencies. Organizations ranging from medium-sized businesses to Fortune 50 enterprises have selected Workday.
Tired of your current provider? Learn more and experience the difference!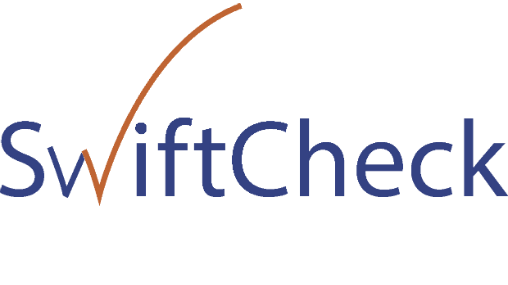 Background checks the way YOU want them!
Headquarters
(800) 505-8003
2009 Mackenzie Way Suite 100
Cranberry Township, PA 16066
Fort Worth Location
4500 Mercantile Plaza, Suite 300
Fort Worth, TX 76137